What I Do
I am a quilter. I live and work (and play) in Flower Mound, Texas (near Lewisville, north of Dallas and Fort Worth). I LOVE to be given a canvas (a quilt top) and be set free to explore my creative side. I have won a good number of awards for my craft, so I think I'm pretty good at what I do.
I take a vested interest in every customer, trying to exceed any expectations they may have of what I will provide for them. I make quilts from many things, often t-shirts: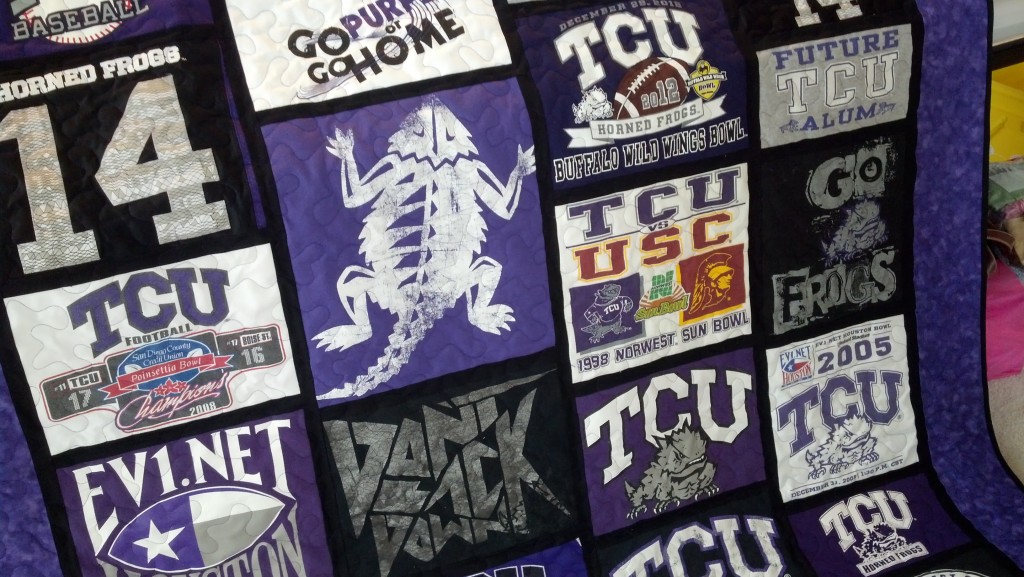 baby clothing: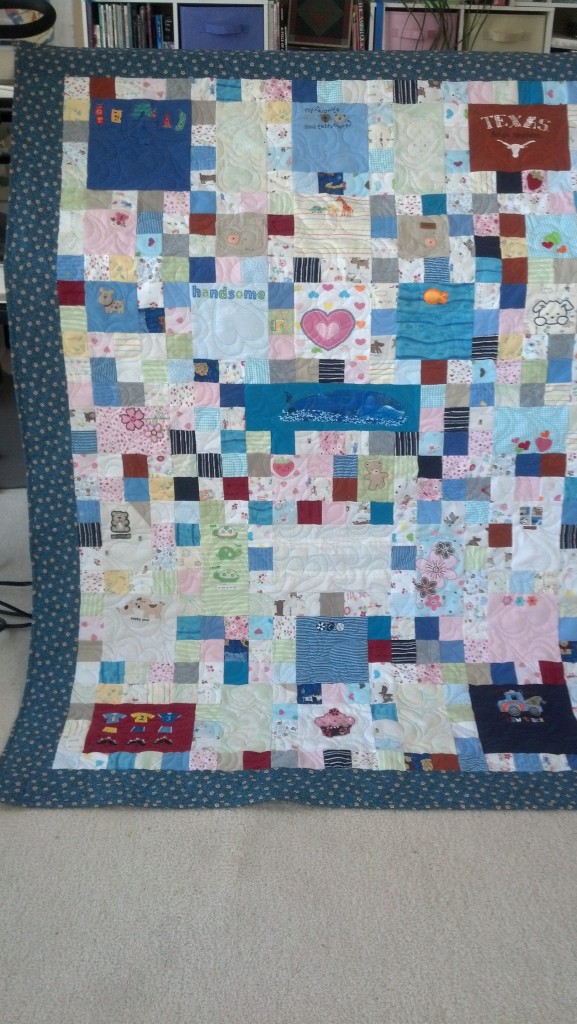 shirts from a lost loved one: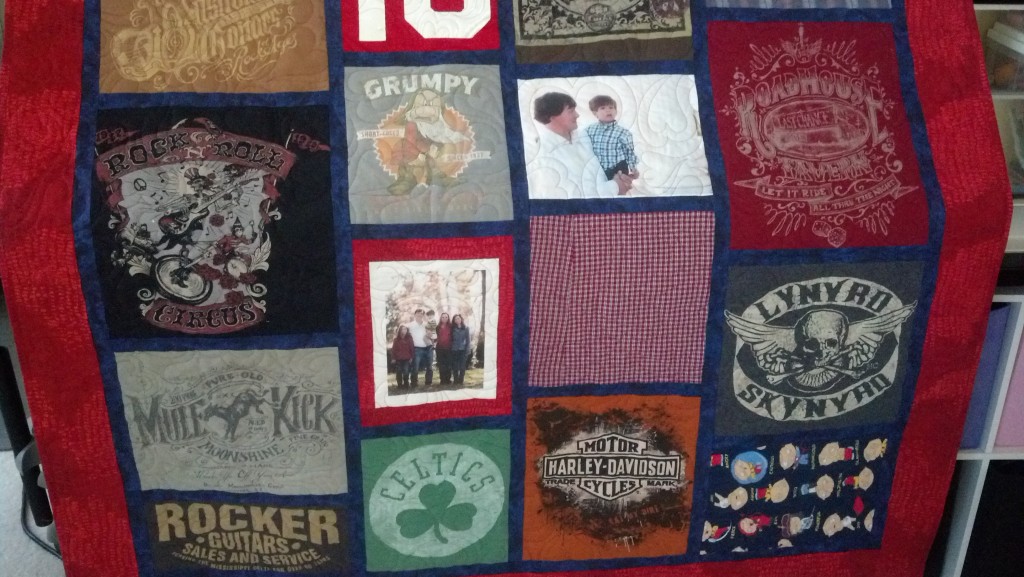 and sometimes even good old cotton quilting fabric.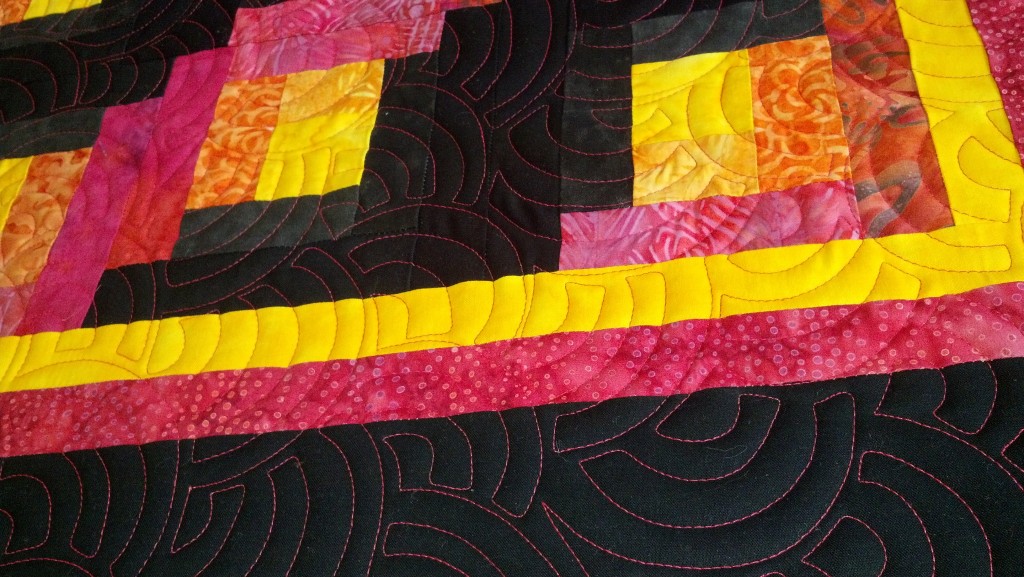 I also quilt for the Texas Department of Agriculture semi-annual block contest. For more information, visit GoTexan.org. To see the current quilt, visit the Texas State Fair, Food and Fiber Pavilion! Along with my favorite things, see the 'Services' page to discover what else I can do for you!